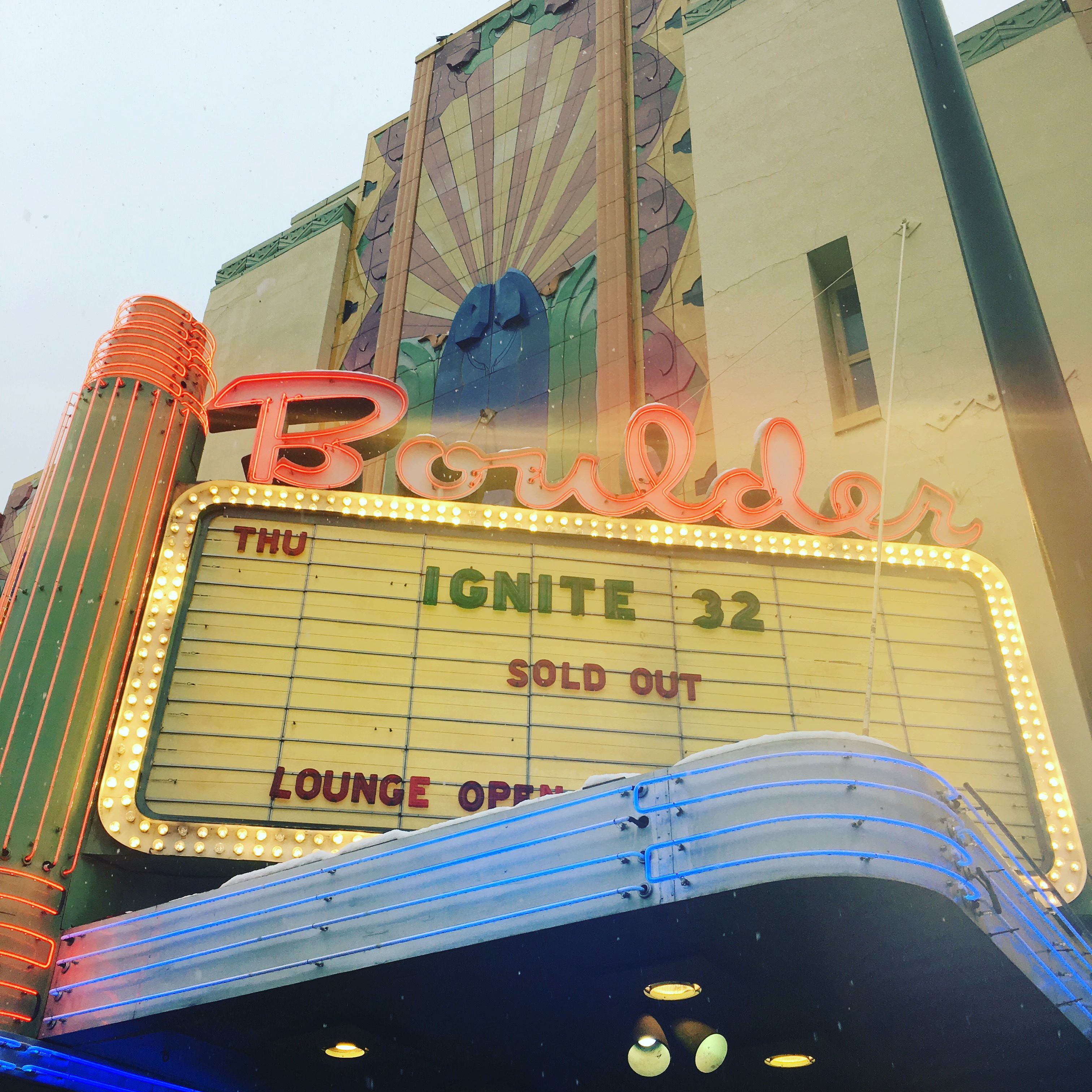 What a show! We had a great time through a late May snowstorm to celebrate the story and community that make us whole.
The non profit we supported was Humanwire. The link to donate is here.
We will post the photos when they are edited. Thanks to Functional Remedies CBD for the help!
Tickets for Ignite Boulder 31 will be on sale here starting November 14th at 10am MST!
Know a non profit we should donate to? Have them fill out this form!  We donate all our profits to 501c3!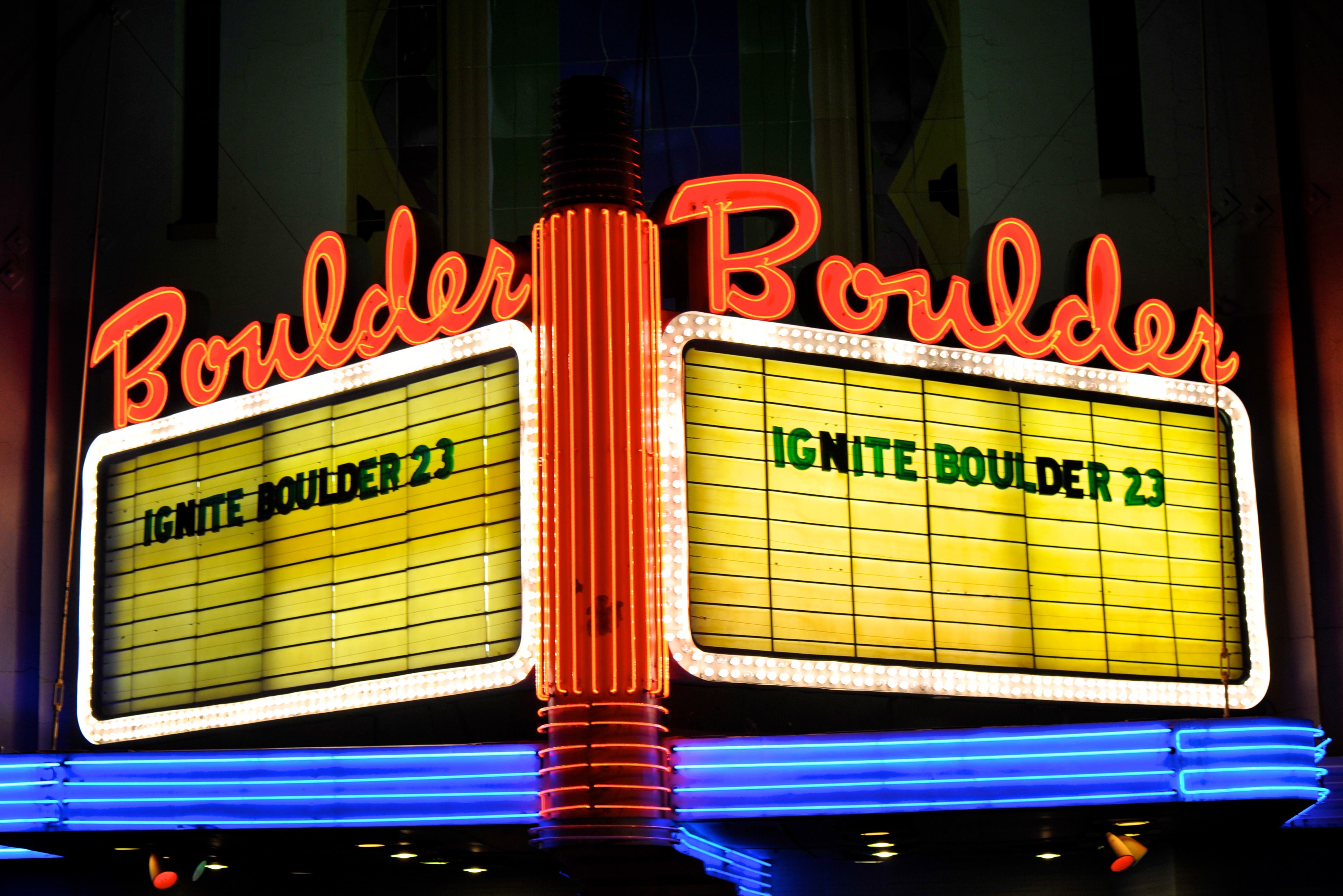 We are both proud to announce that Ignite Boulder 29 has sold out in under a day and sad that we have so many other people that want to join that won't be able to.
We are guessing on a 2-3 day sell out of tickets so grab them while you are thinking about it.
See you there friends!
Our 28th Ignite Boulder is happening on Thursday!
Ignite Boulder #28 will be December 10th!Ignite Boulder #28 will be December 10th!
Tickets for the next IgniteBoulder go on sale August 20th 10am MST and are $15.
We are pleased to announce that Ignite Boulder 27 will take place at the historic Boulder Theater on September 17th.
We are getting super excited for Thursday and Ignite Boulder 26! There are still a few tickets for sale!